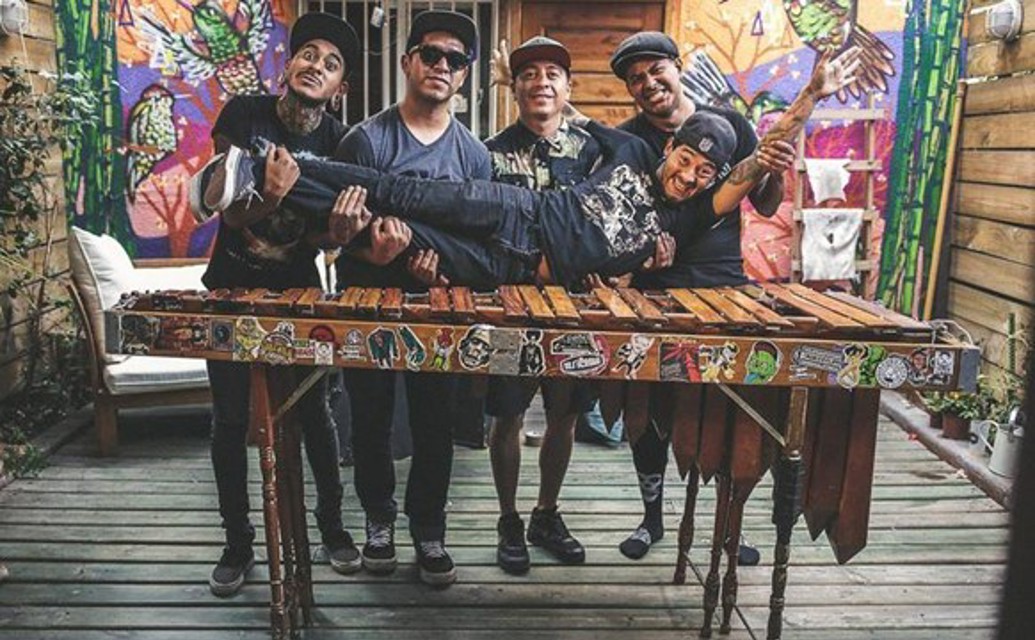 Join us for our Day of the Dead Concert featuring Son Rompe Pera! 
Born and raised in the outskirts of Mexico City, the Gama brothers are keeping the legacy of Marimba Music strong through their latest project, Son Rompe Pera! Their fresh and forward take on the Marimba genre pushes its limits into the 21st century with a garage band/ punk vibe that is planted in 21st-century music mixing urban sounds with cutting edge cumbia rhythms and beats.
Originally performing alongside their father at local events as children, the brothers soon left behind their traditional musical upbringing, playing in various punk and ska bands. They have now come full circle, with the Marimba leading them back, and mixing all of their influences together, giving their sound a new twist never before seen in Mexican Folk music. 
This concert will feature a special opening performance by the Latino Arts Strings Program!
Tickets: 
General Admission
$20 (advance) | $25 (at door)
Seniors (55+) & Students
$15 (advance) | $20 (at door)
Pre-show dinner & Concert
Enjoy Cafe El Sol's famous fish fry dinner buffet before the show! Your ticket will serve as your dinner reservation. Plan to arrive early (5-5:30 PM) to enjoy dinner before the show. 
$30 (advance) | $35 (at door)
*Advance pricing is available online until 3:00 PM the day of the concert. All sales after 3:00 PM day of the concert will be considered "at door." Online ticket sales will still be available online after 3:00 PM.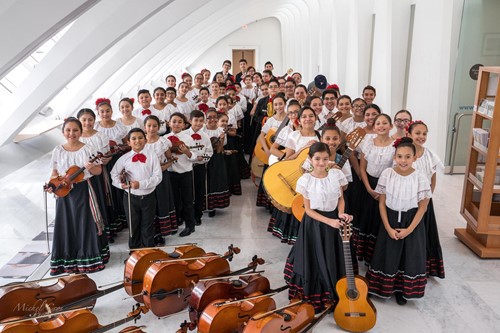 LATINO ARTS STRINGS PROGRAM
The national award-winning Latino Arts Strings Program (LASP) was established in the fall of 2002 at the United Community Center (UCC) in Milwaukee, Wisconsin and is housed in the Bruce-Guadalupe Community School (BGCS). Created and directed by Dinorah Marquez, this pre-college music training program provides Latino students with instruments, music materials, individual lessons, small group and orchestra, and mariachi ensemble lessons every week, all for a fee of $75 per school year. 
The program reaches more than 200 children ages five through eighteen that may otherwise never have the opportunity to receive serious music instruction. LASP began with 26 students in 2002 and now serves over 200 students in violin, viola, cello, bass, and guitar. In addition to giving several solo recitals during the year, LASP students participate in one or more ensembles, which includes a "Latino Youth Orchestra," one of four mariachi groups, and varied chamber ensembles. 
Under the instruction of 10 teachers, students receive a solid technical foundation and classical training. However, technique development is acquired through the exploration of various forms of Latin American folk music, which we lovingly refer to as "from Bamba to Bach" or "from Mariachi to Mozart."