Let our Managing Artistic Director, Jacobo Lovo, guide you on a gallery tour and discussion surrounding our current art exhibit! Enjoy learning more about the art, the inspiration and symbolism behind it, and the unique techniques utilized in each exhibition featured in the Latino Arts Gallery!
Café con Arte includes churros and coffee and takes place in our Latino Arts Gallery. Registration is $5.
Cafe con Arte: Day of the Dead Ofrendas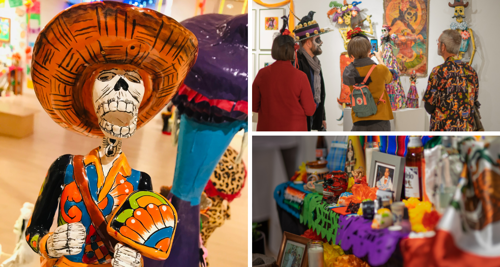 Join us as our Managing Artistic Director, Jacobo Lovo, leads a gallery tour through our popular Day of the Dead Ofrendas exhibit! View both traditional and modern ofrenda installations and learn more about the traditional and symbolism behind the holiday. This tour is offered both in English and Spanish!
English Tour: 8:30 a.m. - 9:15 a.m.
Spanish Tour: 9:30 a.m.- 10:15 a.m.
About the exhibit:
Dia de los Muertos (Day of the Dead), a Mexican celebration, is a day to celebrate, remember, and prepare special foods in honor of those who have departed. On this day in Mexico, the streets near the cemeteries are filled with decorations of papel picado, flowers, candy calaveras (skeletons and skulls), and parades. In order to celebrate, the families make altars and place ofrendas (offerings) of food such as pan de muertos baked in shapes of skulls and figures, candles, incense, yellow marigolds known as cempazuchitl (also spelled zempasuchil) and most importantly a photo of the departed soul is placed on the altar.
Both an English Tour and Spanish Tour will be available!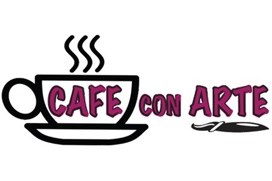 Day of the Dead Ofrendas
Date: Thursday, October 26th
Time:
8:30 a.m. - 9:30 a.m. (English)


9:30 a.m. - 10:30a.m. (Español)