Let our Managing Artistic Director, Jacobo Lovo, guide you on a gallery tour and discussion surrounding our current art exhibit! Enjoy learning more about the art, the inspiration and symbolism behind it, and the unique techniques utilized in each exhibition featured in the Latino Arts Gallery!
Café con Arte includes churros and coffee and takes place in our Latino Arts Gallery. Registration is $5.
Cafe con Arte: Celebrating Our Shared Roots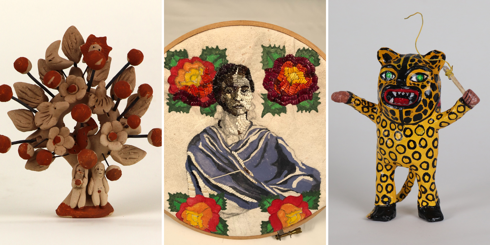 In collaboration with The Mexican Arts Collective led by Gabriela Marvan and Little Eagle Arts Foundation (LEAF) founded by Melanie Tallmadge Sainz of the Ho-Chunk Nation, Latino Arts is proud to bring this important celebration of artforms rooted in cultural heritage to our community. Celebrating Our Shared Roots will showcase art making traditions and mediums from throughout Mexico and first nations tribes. Join us for this engaging exhibition that celebrates artists sharing their cultural traditions and invites the viewer to expand their understanding of other cultures and art making traditions. This tour is offered both in English and Spanish!
English Tour: 8:30 a.m. - 9:15 a.m.
Spanish Tour: 9:30 a.m.- 10:15 a.m.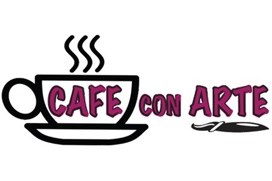 Celebrating Our Shared Roots
Date: Friday, January 26, 2024
Time:
8:30 a.m. - 9:30 a.m. (English)


9:30 a.m. - 10:30a.m. (Español)