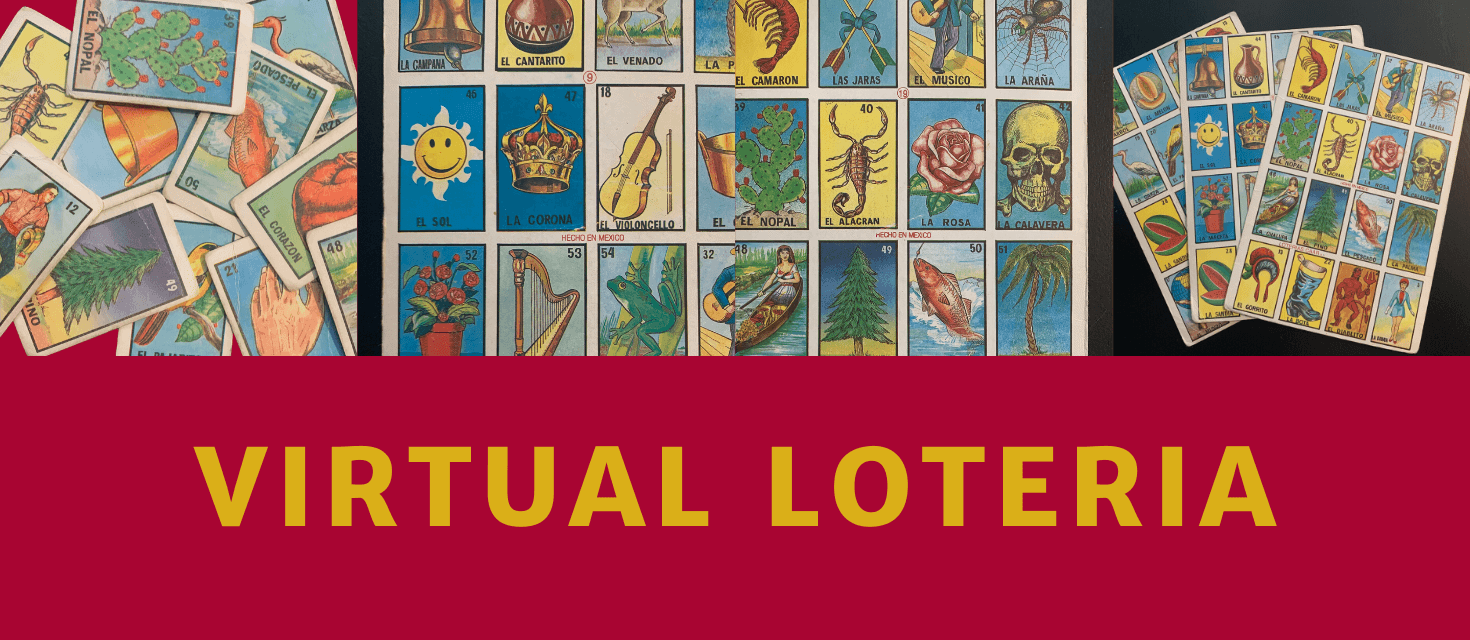 Join us for Virtual Lotería!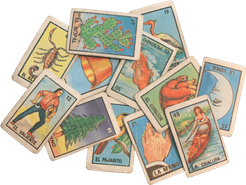 Lotería is a traditional Mexican board game, similar to bingo, that can be played with friends and family!
Interested in hosting a virtual game for your group or corporate event? Latino Arts, Inc. can now bring the game to you!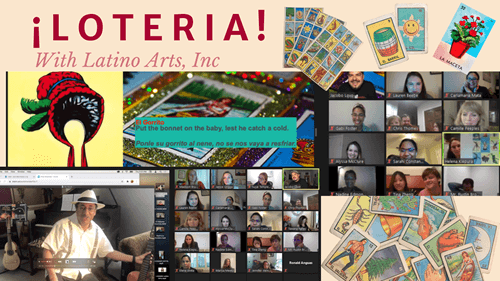 DESCRIPTION:
Play the traditional board game of Lotería with your large group or corporation in-person or virtually! The virtual deck of cards is a slideshow that group leaders will use to call the cards and share the traditional saying that describes each card. The slideshow slides can be shuffled with the press of a button for endless fun! 
Latino Arts offers two loteria packages:
1. The Live Loteria Package includes: 
60 PDF Tablas
A personalized loteria card created specifically for your organization and would be featured in all tablas and
Live loteria session hosted by Latino Arts' Managing Artistic Director, Jacobo Lovo, who will talk about the origin and history of the game and share cultural tidbits.

Fee: $1,500 
To learn more about the Live Lotería Package, check out our demo and FAQ document which will walk you through what the package includes, how it works, and how to plan a Lotería event.  
2. The Standard Loteria Package includes:
Game Instructions for Host and Guests
Loteria Deck (PowerPoint or Google Slides)
20 PDF Tablas

Fee: $250
Interested in hosting an event for your corporation? Please fill out the form below and a team member will be in contact with details! If you are an educator, please refer to our educational programming page.