The national award-winning Latino Arts Strings Program (LASP) was established in the fall of 2002 at the United Community Center (UCC) in Milwaukee, Wisconsin and is housed in the Bruce-Guadalupe Community School (BGCS). Created and directed by Dinorah Marquez, this pre-college music training program provides Latino students with instruments, music materials, individual lessons, small group and orchestra, and mariachi ensemble lessons every week, all for a fee of $75 per school year. 
The program reaches more than 200 children ages five through eighteen that may otherwise never have the opportunity to receive serious music instruction. LASP began with 26 students in 2002 and now serves over 200 students in violin, viola, cello, bass, and guitar. In addition to giving several solo recitals during the year, LASP students participate in one or more ensembles, which includes a "Latino Youth Orchestra," one of four mariachi groups, and varied chamber ensembles. 
Under the instruction of 10 teachers, students receive a solid technical foundation and classical training. However, technique development is acquired through the exploration of various forms of Latin American folk music, which we lovingly refer to as "from Bamba to Bach" or "from Mariachi to Mozart."
Check out the Strings on YouTube!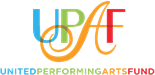 Latino Arts is a proud United Performing Arts Fund Affiliate and appreciates the generous support received annually thanks to your UPAF Donation. 
Student Testimonials
"Music allows me to express myself without having to explain myself. I can share my emotions, triumphs, and tribulations through the performance. We strive for excellence in our music, because it becomes a part of us, a means of conveying ourselves to others." - Ariel

"In my early years, I was described as shy and quiet. When my parents placed me in the Latino Arts Strings Program, it opened up a whole new world for me. I became happy when I played music, and I knew from that moment on that I had found my niche. The Latino Arts Strings Program helped mold me into the man I am today by teaching me life lessons." - Rafael

"Growing up with a violin in my hands has been a blessing. It has allowed me to walk in paths that I never imagined possible. Going to the White House, meeting the President of the United States, and then sitting a couple of seats from him at the White House theater in the East Wing is not something that happens to every middle school Latina!" - Gabriela

"The Strings Program has helped me find who I am and discover myself. Before I used to be really shy, and not speak up for myself. I feel that my violin has given me a voice. When I play, I find I have a voice." - Marianna

"Ever since I was eight—the moment I picked up a violin for the first time—I saw and discovered a completely new world. Living as a first-generation American from an immigrant family, I experienced many hardships as a child before I even learned to talk. Having music in my life brought beauty to each new day." - Elizabeth
Thank you to all our sponsors.