The Effects of Time on Memory I Los Efectos del Tiempo en La Memoria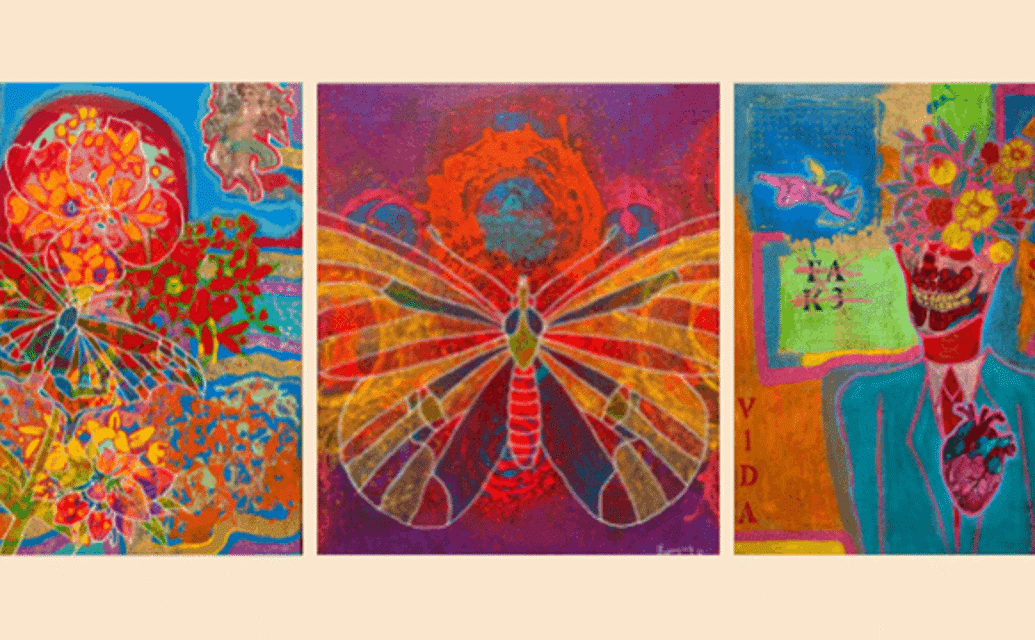 Solo Exhibit by Richie Morales: The Effects of Time on Memory-Los Efectos del Tiempo en La Memoria 
Artist Statement:
The great tragedy of human beings is not to find a sense to our existence. This tragedy, when it happens, does not originate in our being, but rather in the modern contexts that we inhabit. Perhaps then, going back to our roots might the act that inaugurates the start of our true freedom. 
To transcend the algorithms and toxic positivism of the modern world to embrace ourselves as human animals, sentient, rational, instinctive, interdependent and mystic beyond our persistent delusions of superiority and dominance.
To practice living as a whole, humble and present daily, knowing ourselves mainly water, energetic spheres infinitely interconnected, cosmic, cardiac, ephemeral, and eternal. To live is remembering our spiritual connection with Earth, our most pure and ancient root calling us back. It is time.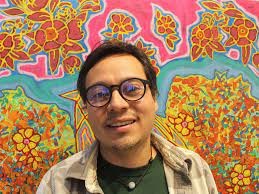 Richie Morales - Biography
Painting is my first language. I am a self-taught painter that does not hesitate in my stroke, I explore the accident as a form of communion with the unknown and regularly reflect about the role of art in social justice. Since childhood in Guatemala, I have experimented with textures and materials while working in trades of carpentry and construction work that today I integrate into my painting. For me, art is the only space where light and darkness, the grotesque and beautiful, love and fear can integrate with each other to birth a fuller whole. And because of this, I keep painting. In my path, I had the opportunity to participate in multiple artistic collaborations across America, and I currently live in Madison, Wisconsin.
Interested in bringing a group for a Gallery Tour? Click here to complete our interest form.
Cafe con Arte:
September 22, 2022
8:30 a.m. - 9:15 a.m. - English
9:30 a.m. - 10:15 a.m. - Spanish
This exhibit was supported in part by a grants from the City of Milwaukee Arts Board and the Wisconsin Arts Board with funds from the State of Wisconsin and the National Endowment for the Arts. Thank you to all of our sponsors.