Student and Group Workshops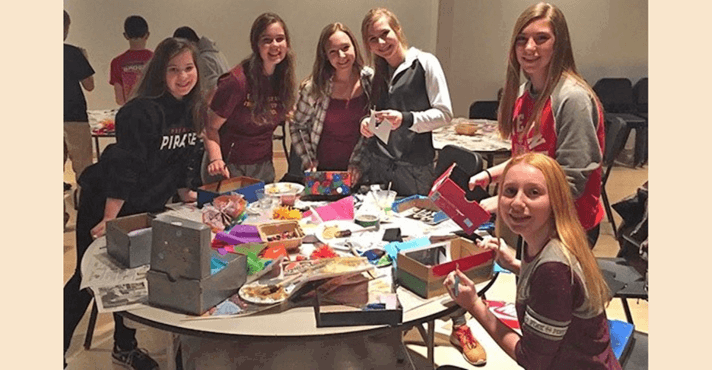 STUDENT & Group Workshops
Latino Arts is excited to offer a variety of both in-person and virtual programming for schools and groups! Our goal remains to help bring cultural arts and education to your students and groups in a unique, interactive, and accessible way!
Please fill out our Group Registration Form to reserve your spot for any of the following activities. Upon receipt of this information, our Programs Coordinator will reach out regarding scheduling, payment, and next steps. To help manage requests, please complete the form as thoroughly as possible. Thank you!
Sugar Skulls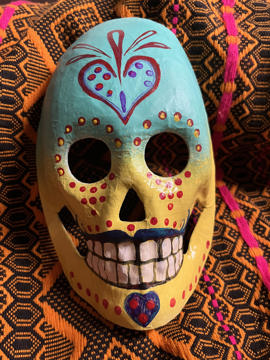 Create a Sugar Skull mask honoring Dia de los Muertos or Day of the Dead, a celebration of life and death held throughout Latin America.
In ancient times, skulls were used to honor the dead. During celebrations, people wore costumes and used caretas, or masks, to scare the dead away at the end of the festivities. After the Spanish conquest, these indigenous religious traditions were absorbed into Catholic celebrations. Participants will design a 3D mask and take it home!

Date: November 14
Times: 9:30 a.m. - 11:00 a.m. & 11:30 a.m. - 1:00 p.m.
Cost: $10 per participant
Cempasuchi Corn Husk Flowers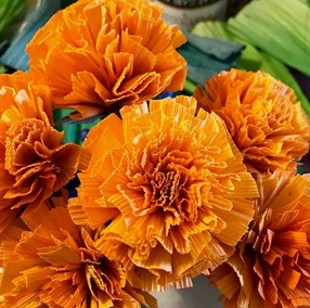 Participants will create and take home their own Cempasuchi (marigold) design! Learn about the imagery and symbolism traditional to the Dia de los Muertos celebration as step-by-step instruction is given during this fun and engaging workshop! All materials are provided and no prior experience is necessary. The Cempasúchil, a type of marigold flower native to Mexico, is often placed on ofrendas and around graves. With their strong scent and vibrant color the petals are used to make a path that leads the spirits from the cemetery to their families' homes.

Date: November 15
Times: 9:30 a.m. - 11:00 a.m. & 11:30 a.m. - 1:00 p.m.
Cost: $10 per participant
Yolotl Hearts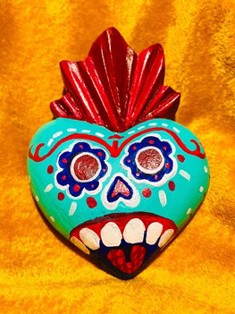 Yolotl means heart in the Nahuatl language. Latino Arts invites you to celebrate Dia de los Muertos with this unique hands on painting experience. Create a personal tribute to those that have touched your heart and will forever have a place there by painting 3D plaster heart into a colorful Sacred Yolotl (heart) ornament that you will take home at the end of the workshop. This fun and educational workshop is full of art and the history of the fusion of culture that drives the Dia de los Muertos Celebration.
Date: November 16 & 17
Times: 9:30 a.m. - 11:00 a.m. & 11:30 a.m. - 1:00 p.m.
Cost: $10 per participant
Add a Gallery Tour to any workshop for only $1.00 per person!
*Add Lunch at Cafe el sol for $8.95 per person