GROUP GALLERY TOURS
Latino Arts is excited to offer a variety of both in-person and virtual programming for schools and groups! Our goal remains to help bring cultural arts and education to your students and groups in a unique, interactive, and accessible way!
Please fill out our Group Registration Form to reserve your spot for any of the following activities. Upon receipt of this information, our Programs Coordinator will reach out regarding scheduling, payment, and next steps. To help manage requests, please complete the form as thoroughly as possible. Thank you!
Click on the images below for details on each exhibit!
Francisco X. Mora: Small Works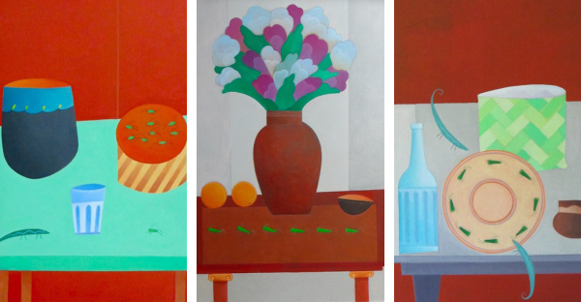 On view: September 8 - October 6
Day of the Dead OFrendas