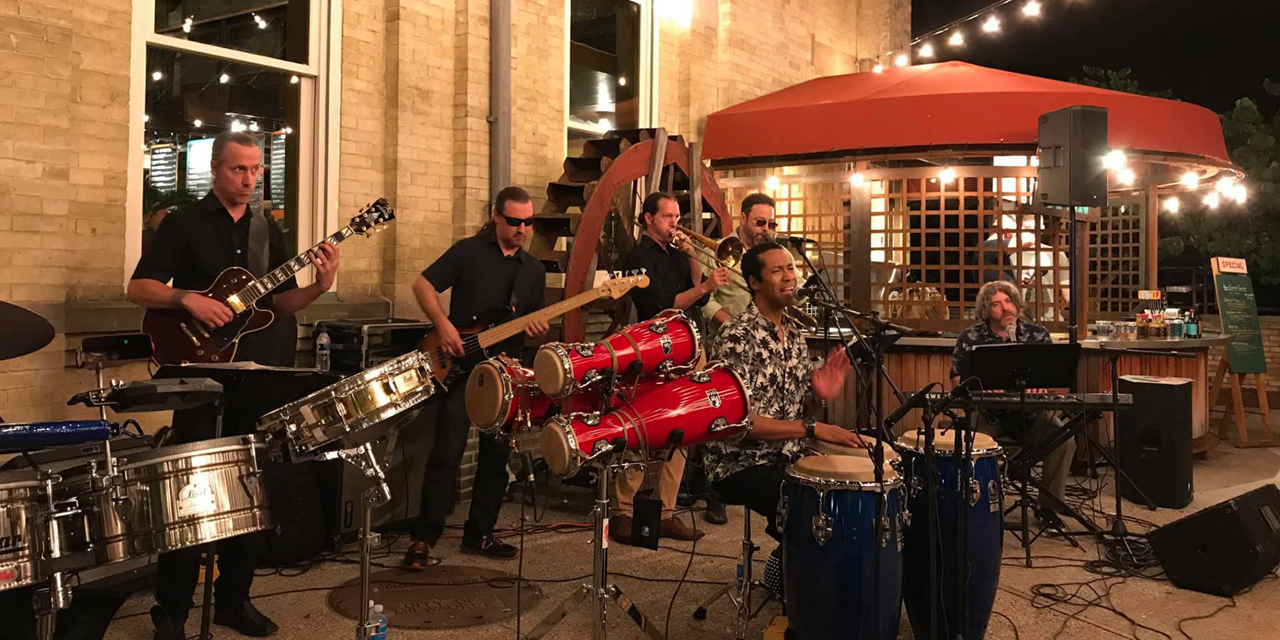 Ring in the Holiday Season this December with Carlos Adames Group!
The Milwaukee-based Carlos Adames Group follows in the footsteps of great Latin Jazz innovators, combining both traditional and modern Latin rhythms with dynamic jazz harmonies to create an exciting new sound. Panamanian-born Carlos Adames leads the group, drawing from his vast knowledge of world rhythms, demonstrated both in his compositions and performance. A talent on the congas, bata, and drum set, Adames has played all over North and Central America dazzling audiences with his explosive solos and intricate patterns!
Tony Ayala (bandleader and timbalero) provides the rhythmic backbone with his sizzling work on the timbales, and bongo, to name a few. A transplant from Puerto Rico, his tight grooves and dramatic breaks provide a perfect complement to Adames's style. Milwaukee native, Elias Holman, gives the melodic voice to the group, exploring the vast space of Latin music and jazz in his performances. 
Make sure you wear your dancing shoes! This performance will be sure to get you out of your seat and onto the dance floor!
Tickets: 
General Admission
$20 (advance) | $25 (at door)
Seniors (55+) & Students
$15 (advance) | $20 (at door)
Pre-show dinner & Concert
Enjoy Cafe El Sol's famous fish fry dinner buffet before the show! Enjoy Cafe El Sol's famous fish fry dinner buffet before the show! Your ticket will serve as your dinner reservation. Plan to arrive early (5-5:30 PM) to enjoy dinner before the show. 
$30 (advance) | $35 (at door)
*Advance pricing is available online until 3:00 PM the day of the concert. All sales after 3:00 PM day of the concert will be considered "at door." Online ticket sales will still be available online after 3:00 PM.