8th Annual VIRTUAL Guitar Festival Concert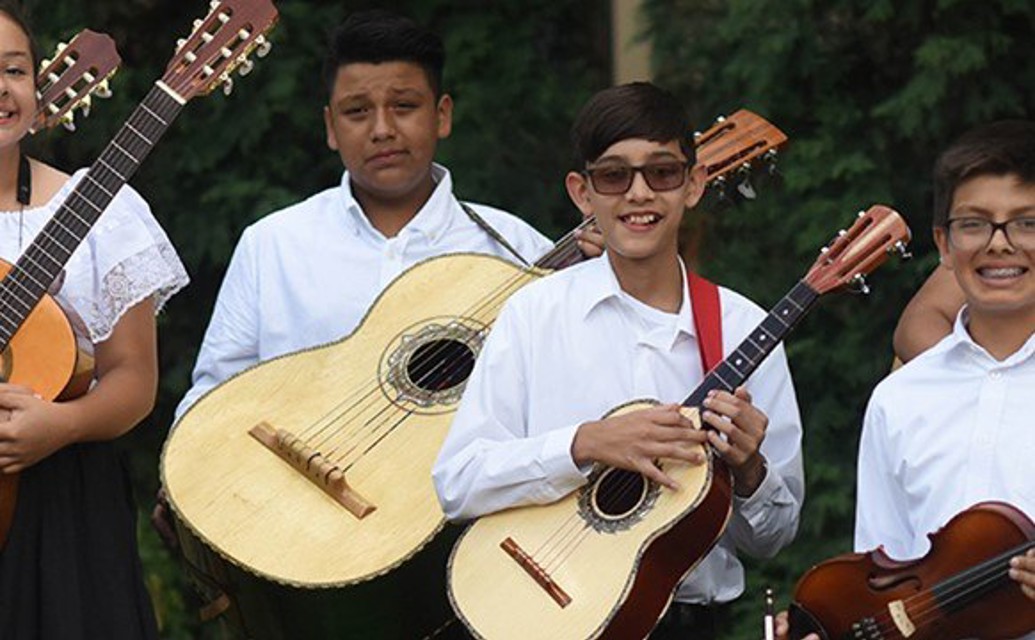 Join us for the Eighth Annual International Guitar Festival Concert presented by the Latino Arts Strings Program.  This special performance will highlight winners of the Guitar Festival Competition and some of the world's most talented guitarists including Rene Izquierdo, Alfonso Moreno, Rafael Padron, Ivan Resendiz, Daniela Rossi and Marina Tomei.
About the featured Soloists:
Rene Izquierdo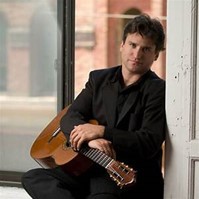 Rene  Izquierdo, a native of Cuba, graduated from the Guillermo Tomas, Amadeo Roldan Conservatory and Superior Institute of Art in Havana. Mr. Izquierdo earned a Master of Music and an Artist Diploma from Yale School of Music where he studied with Benjamin Verdery.
Rene has appeared as a guest soloist and in chamber music concerts throughout the United States, Cuba and Europe. He has shared the stage with prestigious guitarists including Eliot Fisk, Benjamin Verdery and Jorge Morel and other artists including vocalists Lucy Shelton and David Jolley. He is the winner of the JoAnn Falletta International Guitar Competition in 2004 and the Schadt String competition, among others. He is currently a professor of classical guitar at University of Wisconsin-Milwaukee.
Alfonso Moreno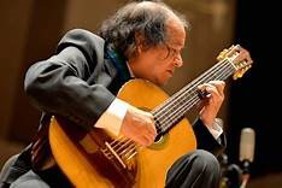 One of the greatest interpreters known to the world of Classical Guitar, Alfonso Moreno performs guitar with a symphonic approach. In 1968, Mr. Moreno received first prize a the Paris International Guitar Competition, launching his career, resulting in performances at Carnegie Hall, Tchaikovsky Concert Hall in Moscow and Yamaha Hall in Tokyo, among many others.
Moreno's versatility gives him the freedom to alternate his musical activities into giving master classes, performing solo or chamber ensemble recitals or as a soloist with world renowned orchestras such as the London Symphony Orchestra, Dallas Symphony Orchestra and the Orchestra of Santiago de Chile, to name a few. Mr. Moreno's latest tours have taken him to China, the United States and Mexico. 
Rafael Padrón
Cuban born guitarist, Rafael Padrón, began studying guitar at the age of eleven. He attended the National School of Art in Havana, Cuba, where he completed his studies with Argentinean teacher and performer, Victor Pellegrini.
He has been featured in festivals including the International Festival of the Guitar in Havana, Cuba and The Festival Iberoamericano de Guitarra in Tenerife, Spain and has toured extensively throughout Europe, Asia, South America and the U.S. He is currently the Program Director of Classical Guitar at the Frost School of Music at the University of Miami.
Ivan Resendiz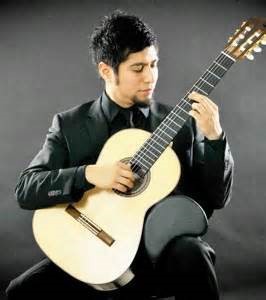 Originally from Mexico City, Ivan Resendiz began his study of classical guitar at age 16 at La Escuela Superior de Musica del Instituto Nacional de Bellas Artes in Mexico with teacher Alejandro Mendez. Mr. Resendiz has participated in numerous national and International guitar competitions alike, receiving top prizes in more than 13 competitions including South Carolina Guitar Competition and Boston Guitar Fest, to name a few. Ivan has performed in Mexico, France, Spain, Europe and the U.S. in festivals including Musica en Compostela in Santiago de Compostela, Spain and Festival del Museo Nacional del Virreinato in Mexico. In 2011, Ivan Resendiz founded the First Latin American Guitar Festival in Chicago. The festival offers concerts, workshops and conferences to the Latin American Community in Chicago and continues to achieve its goal of bringing classical music to the immigrant community of Chicago.
Daniela Rossi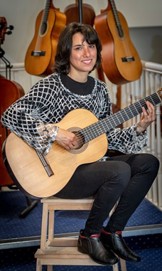 Daniela Rossi is an exciting classical guitarist from Argentina. She studied under Eduardo Gonzalez Velasco at the Conservatory of Bahia Blanca, her hometown, where she graduated in 2006. Her orchestral debut was at the age of 21 in México, performing the Concierto de Aranjuez by Joaquín Rodrigo with the University of Hidalgo Symphony Orchestra.  She went on to perform Rodrigo's Concierto in Argentina with the Bahía Blanca Symphony Orchestra , in Chile with the Chile Symphony Orchestra, and in London's Kings Place with Newham Philharmonic. Currently based in Cambridge, UK, Daniela regularly performs in Latin America, Europe and the UK in solo recitals, duets and ensembles. Daniela is comfortable with music from all periods. She is particularly interested in the music of romantic composer Guilio Regondi, and as a result, has recently recorded a CD featuring Regondi's works, including the Etudes.