Carlos Barberena - I Have Been a Stranger in My Own Land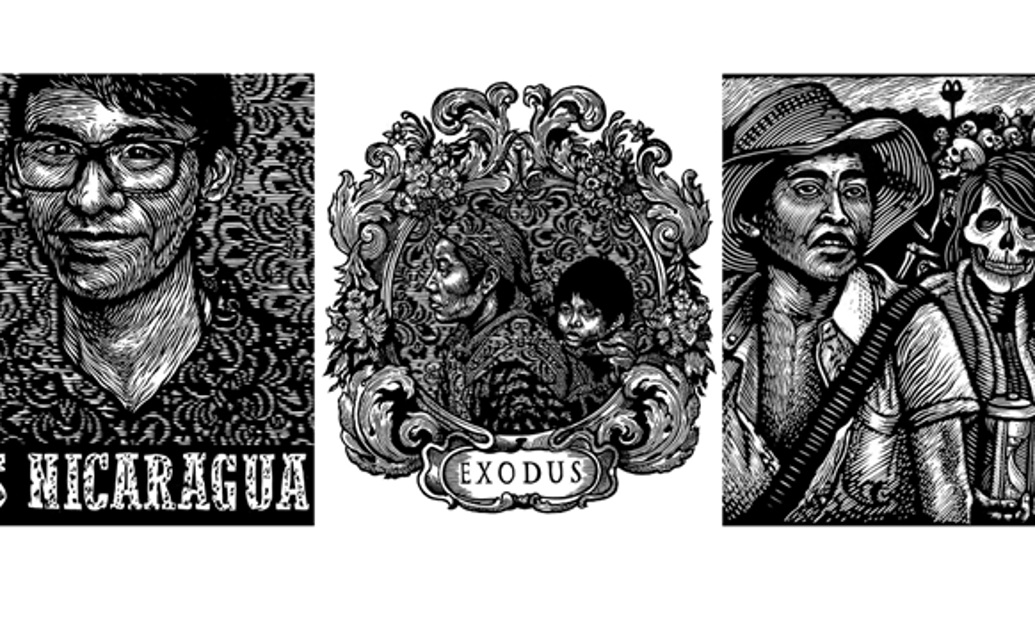 Artist Statement
For me, art is a powerful form of communication that I employ to reflect on and question the issues that we encounter in a consumer society.
Some of my prints are focused on the work of activists who have defended their communities; I am interested in the histories and cultural inheritance that inspire these struggles, representing them through the images in the prints.
My work has also always focused on demonstrating the interconnectedness of migrants' experiences to different spaces. My work is also focused on the unseen things people carry: memories, attachments, relationships and traumas. As a migrant myself, I have always been attentive to the ways that people ignore my humanity, sweeping aside all these elements of my experience.
My prints also take a critical point of view to corporation-friendly governments that are indifferent to environmental pollution and promote policies against immigration, labor rights and socio-political injustices.
Open Gallery Hours: (Beginning Dec. 2)
*Please Note: In an effort to keep our guests safe, masks are required at all times inside the Latino Arts building.
Monday - Friday 10:30 a.m. - 7:30 p.m.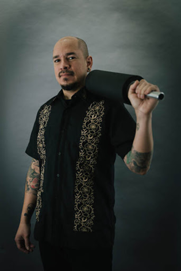 About Carlos Barberena
Carlos Barberena (b.1972) is a Nicaraguan self-taught Printmaker based in Chicago, where he runs the printmaking projects: Bandolero Press & La Calaca Press. He is also a member of the Instituto Grafico de Chicago.
Barberena is known for his satirical relief prints and the use of images from pop culture, as well as from political and cultural tragedies. In his art, he has consistently reflected on the cycles of repression and resistance and its relationship to the Diaspora in which he has lived, throughout revolution, erasure, renewal, hope, dictatorship, and repression. His prints center these types of life experiences occurring far beyond his country. He creates to bring awareness to the interconnectedness among them, focusing on injustices of social, political, economic and environmental injustice. At time he evokes with satirical images, at others, through the mundane, unseen things people carry: memories, attachments, relationships and traumas.
This exhibit was supported in part by a grants from the City of Milwaukee Arts Board and the Wisconsin Arts Board with funds from the State of Wisconsin and the National Endowment for the Arts. Thank you to all of our sponsors.