Dia de los Muertos Ofrendas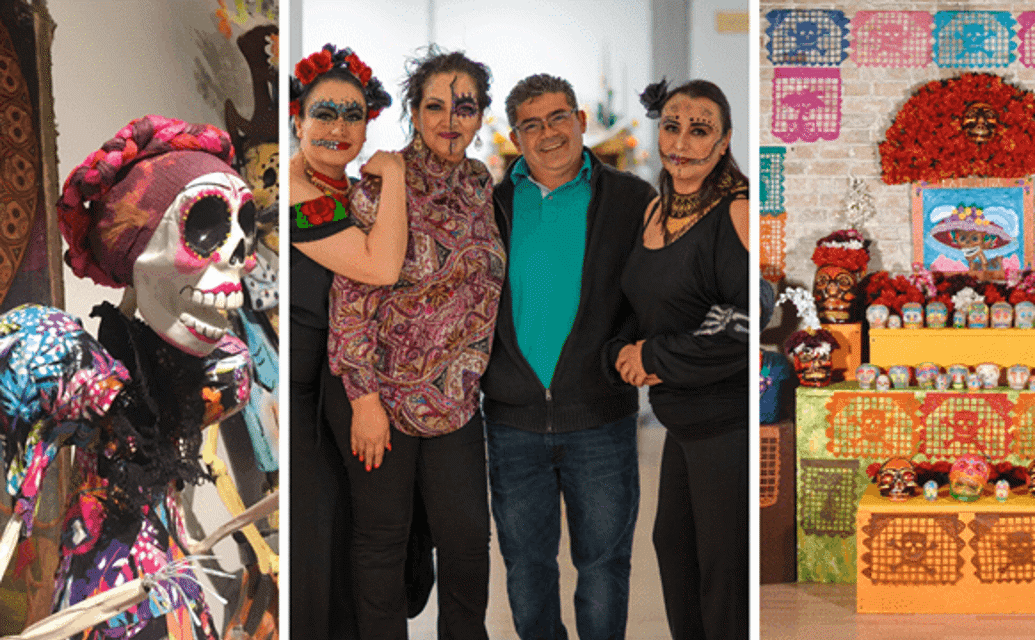 Dia de los Muertos (Day of the Dead), a Mexican celebration, is a day to celebrate, remember, and prepare special foods in honor of those who have departed. On this day in Mexico, the streets near the cemeteries are filled with decorations of papel picado, flowers, candy calaveras (skeletons and skulls), and parades. 
In order to celebrate, the families make altars and place ofrendas (offerings) of food such as pan de muertos baked in shapes of skulls and figures, candles, incense, yellow marigolds known as cemazuchitl (also spelled zempasuchil) and most importantly a photo of the departed soul is placed on the altar.
Our Dia de Los Muertos Ofrendas exhibit will feature installations from The Mexican Consulate, University School of Milwaukee and other local artists!
*This year, Day of the Dead will begin on Saturday October, 31 and end on Monday, November 2, 2020. 
Exhibit Events
Register for one of our Opening Receptions!
* Our Opening Receptions are FREE. However, due to social distancing efforts, Pre-Registration is REQUIRED. Click on one of the dates below to register!
October 31, 5:00 p.m. - 7:30 p.m. -SOLD OUT
November 6, 5:00 p.m. - 7:30 p.m. - SOLD OUT
Open Gallery Hours:
Mondays: 4pm-5pm
Tuesday & Thursday 4pm-5pm
Wednesdays 11:30am-1pm & 4pm-5pm
Register for Open Gallery Hours HERE!
View our FREE virtual tour of this exhibit, through the Anywhere Seats platform HERE!
*Through our partner Anywhere seats, you can view the gallery by clicking "tickets" where you will register to view.  Any donation is appreciated to support our continued programming and future gallery tours.
This exhibit was supported in part by a grants from the City of Milwaukee Arts Board and the Wisconsin Arts Board with funds from the State of Wisconsin and the National Endowment for the Arts. Thank you to all of our sponsors.