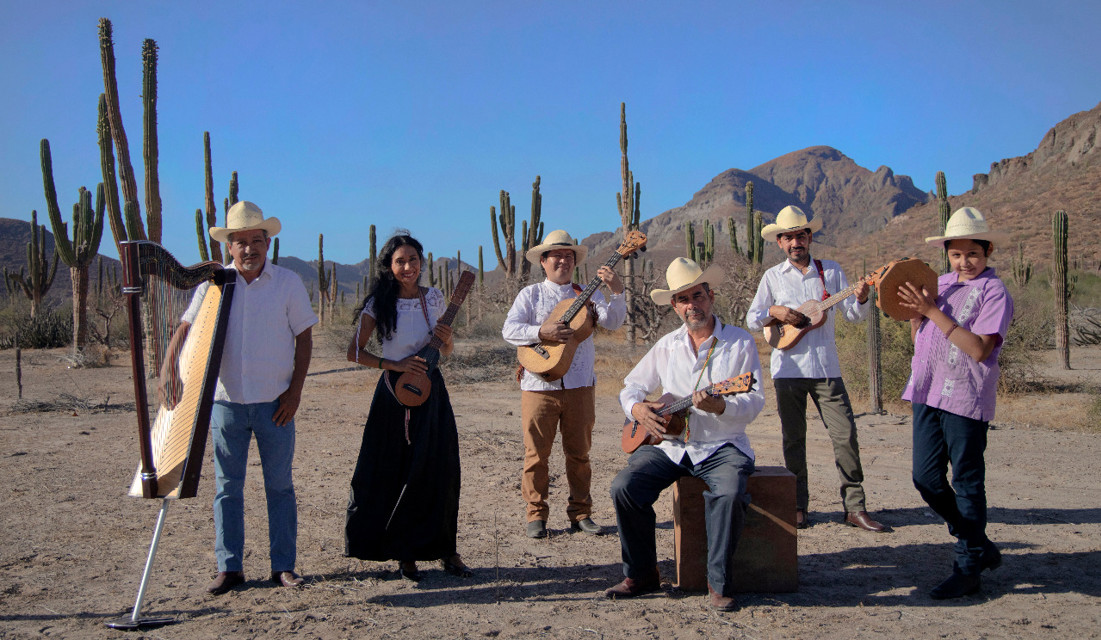 Grupo Mono Blanco changed the course of music history. Beginning in 1977, Gilberto Gutierrez led the grassroots Mexican musical group in launching a back-to-the-future renaissance, digging deep into the rural culture of Veracruz, bringing it to the forefront of musical life, and igniting a major peoples music movement that spread throughout Mexico, the United States, and beyond.
Melding past and present, Mono Blanco breathes fresh life into the sounds of traditional stringed instruments, percussion, poetic improvisation, and the fandango community celebration. Grupo Mono Blanco's "Soneros Jarochos" is Son Jarocho is at its best, multi-generational authentic musicians conversing in their vernacular language exchanging musical ideas rhythms and verses with hearty rural drive and excellent musical taste.
*This concert will feature a special opening performance by the Latino Arts Strings Program!