10th Annual Guitar Festival Concert

Latino Arts, Inc. Along with the Latino Arts Strings Program presents the 10th Annual Guitar Festival Concert
Join us for the Tenth Annual Guitar Festival Concert! This concert concludes the Tenth Annual Guitar Festival and Competition featuring a youth guitar competition, master classes with internationally renowned talent, workshops focusing on classical guitar technique, construction, and maintenance. The evening concert will highlight our winners of the youth competition and will feature a solo performances by Internationally renowned guitarists Leonela Alejandro and Gohar Vardanyan!
**To Register for the Guitar Festival Youth Competition click HERE
UPDATE: Registration Deadline for the Youth Competition has been extended to January 25th!
Meet Our Concert Soloists:
Leonela Alejandro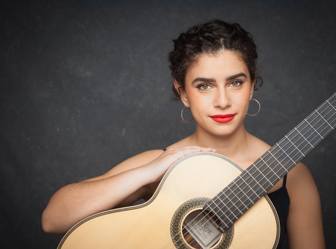 Born in San Juan, Puerto Rico, Leonela  began her formal musical education when she was just seven years old. During her first years, she studied with various Puerto Rican teachers including Jomel Rivera, Julio Reyes, and Rey Nieves. She later became a student of Maestro Iván Rijos at the Escuela Libre de Música de San Juan and then at the Conservatory of Music of Puerto Rico, where she completed the first two years of her undergraduate studies. In 2018, Leonela transferred to the University of Wisconsin Milwaukee to complete her Bachelor's degree with Professor René Izquierdo.
Leonela has received prizes in various level categories at festivals including Boston GuitarFest, Le Domaine Forget,  Chicago Guitar Festival & Competition, Columbus Guitar Symposium, Southern Guitar Festival, Florida Guitar Festival, José Tomás Villa de Petrer Guitar Festival, and the Josefina P. Tuason International Guitar Competition. 
Leonela is currently pursuing her graduate studies with Dr. Andrew Zohn at CSU's Schwob School of Music.
Gohar Vardanyan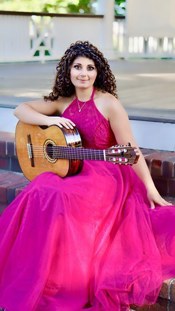 Widely admired for her technique, artistry, and passionate performances Armenian-American guitarist Gohar Vardanyan has performed throughout the United States and internationally. She has performed for numerous guitar societies, universities, and arts organizations, including the Smithsonian Institution in Washington, DC, Alice Tully Hall at Lincoln Center. She has appeared on National Public Radio in the United States and Radio Nacional in Argentina. Ms. Vardanyan has performed with the Juilliard Opera Center and as a soloist with the Great Lakes Chamber Orchestra and Panama National Symphony Orchestra. She has also been a guest artist at International Guitar Festivals in Sweden, Italy, Panama, Canada, and Mexico. She has been featured on the cover of Classical Guitar Magazine.  Her playing has been described as "passionate," "evocative," and "virtuosic."
In addition to her performing career, Ms. Vardanyan is an avid teacher. She maintains a private studio in New York City and frequently teaches master classes and guitar technique workshops during her concert travels.
Tickets: 
General Admission: $10
*Please note that all ticket sales are final.