Francisco Mora: Small Works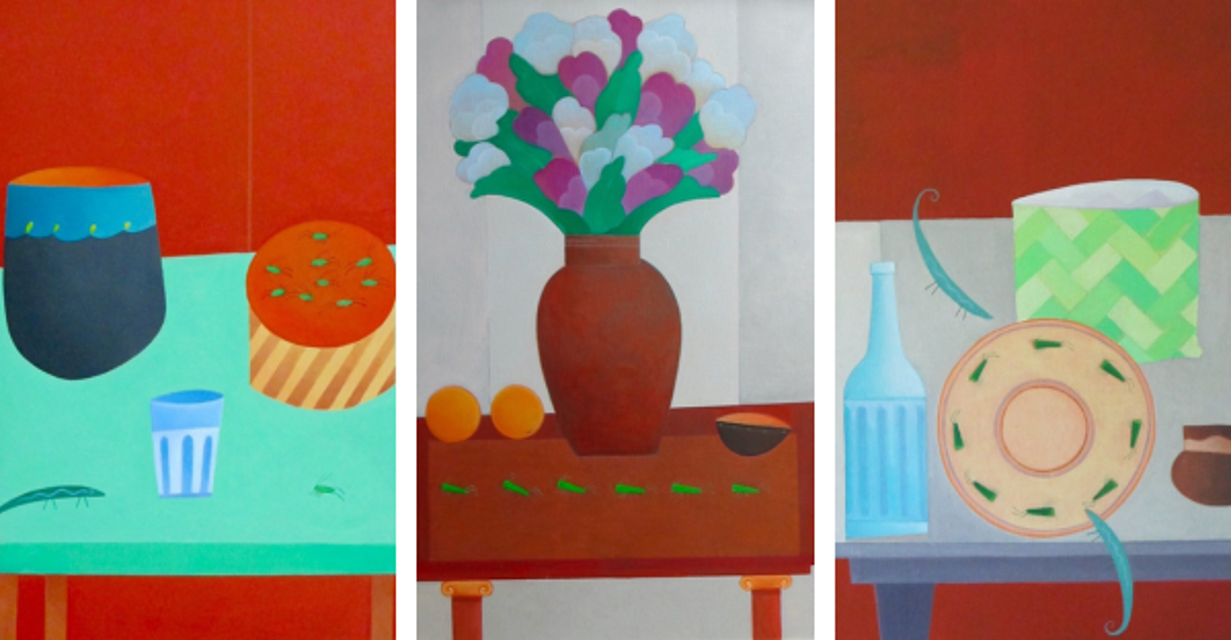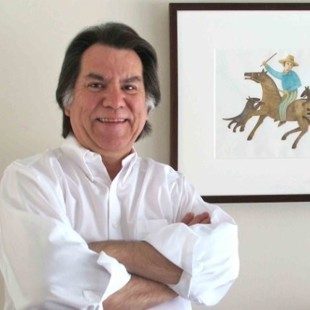 Francisco X. Mora, a Mexico City, Mexico, native, has shown his artwork in galleries across the United States including the Milwaukee Art Museum, Museum of Wisconsin Art, Racine Art Museum and the Mexican Museum of Art. "It seems that I was born drawing," said Mora. "Since as long as I can remember, a pencil or a crayon has been in my right hand." Mora studied art in Mexico and came to the Milwaukee area in 1980, where he studied printmaking. In his artwork, Mora likes to illustrate people and animals from his boyhood days. His work lies in a sense of the whimsical in everyday life. Mora is an author/illustrator of many children's books and people of all ages are drawn to his work for its fun and fantastical characters from Mexican folklore. The fine lines and playful colors are consistent with his simplistic compositions.
Music is especially important to him, and he often incorporates musical themes and instruments into his works. As Mora describes, "I have always thought that music was the first cousin of painting. I would have loved being a musician but painting got me first and wouldn't let go."
Memory is also another strong theme that can be seen in many of Mora's works, as his art often includes people recalled from childhood. Friends, relatives and pets appear, often in humorous fashion. 
Opening Reception
Friday, September 8 5:00 p.m. - 7:30 p.m.
On view through October 6