Celebrating our Shared Roots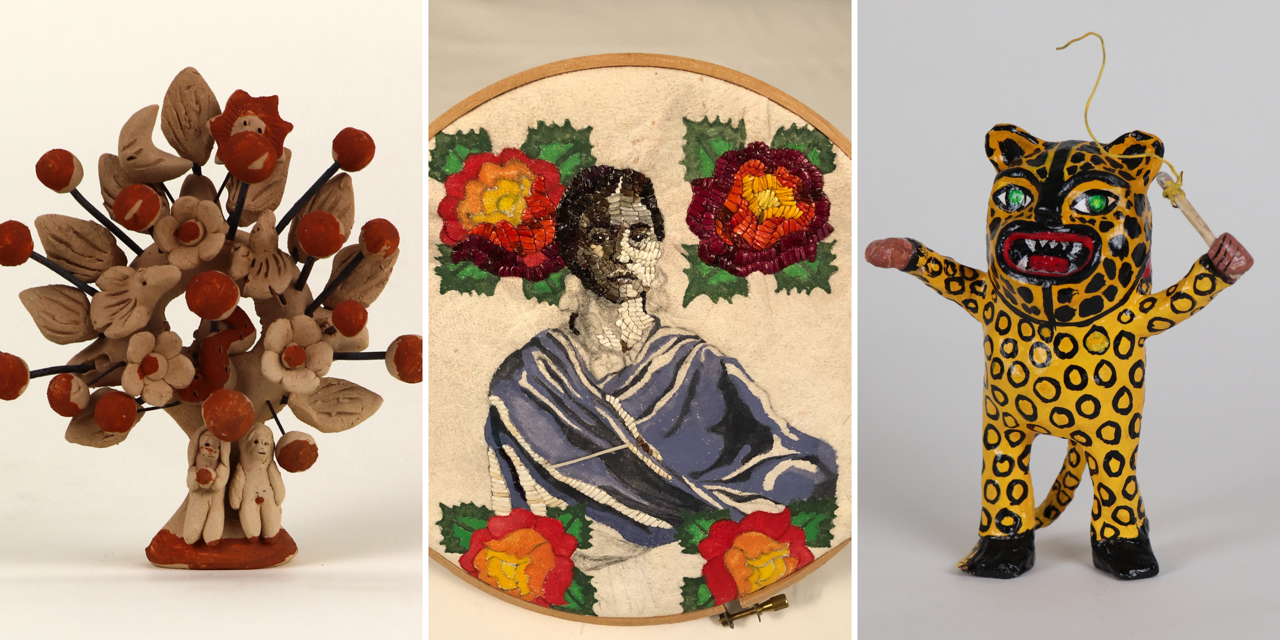 The arts have proven to be a powerful tool that brings people together from across the world. A staging point for people to learn about other cultures and recognize the creativity in the human spirit and need to convey emotions and ideas. For many it is their preferred form to express cultural pride and continue honoring their ancestors.
In collaboration with The Mexican Arts Collective led by Gabriela Marvan and Little Eagle Arts Foundation (LEAF) founded by Melanie Tallmadge Sainz of the Ho-Chunk Nation, Latino Arts is proud to bring this important celebration of artforms rooted in cultural heritage to our community. Celebrating Our Shared Roots will showcase art making traditions and mediums from throughout Mexico and first nations tribes. Join us for this engaging exhibition that celebrates artists sharing their cultural traditions and invites the viewer to expand their understanding of other cultures and art making traditions.
In a contemporary society fixated on technology and ready made goods it is easy to lose sight of the connection our ancestors had with the natural world. Through this exhibition we invite our community to celebrate artists that maintain a close connection to their ancestral roots through indigenous art making traditions as part of their artistic practice. In this exhibit viewers will explore fusion of contemporary and traditional techniques. Admire naturally sourced materials transformed into unique art pieces that draw from cultural heritage and celebrate resiliency by maintaining traditions alive through the arts. 
Opening Reception
Friday, December 8 5:00 p.m.
On View: December 8 - Feb 23, 2024
Open Gallery Hours: 
December 8, 2023 - February 23, 2024
10:30 a.m. - 7:30 p.m.
We kindly request a $1 donation per person